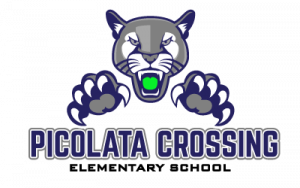 Welcome to Mrs. Rudi's Website!
Instructional Literacy Coach at
Picolata Crossing Elementary School
My Mission Statement:
As an instructional literacy coach, it is my mission to act as an active member of the school learning environment by collaborating with and assisting teachers, parents, and students. I believe in child-centered teaching and will readily utilize data to drive the decision making process. I will model best teaching practices and communicate regularly with all stakeholders while maintaining a positive, organized learning environment.
3rd, 4th, and 5th Grade Parents!
Step Up for Students is a specialized tutoring program that is provided virtually. It can be delivered before, during school hours, in aftercare and/or in the child's home by a live, face to face Reading Specialists trained in multi-sensory, explicit, systematic, structured literacy per House Bill 7069, 2017. Please see attached newsletter.  The scholarship is only available for 3rd – 5th grade students who received a level 1 or 2 on last year's FSA ELA.
SUFS iReading Flyer 2020 Florida's Reading Scholarships_- $500.00 in tutoring tuition covered for approved students with a FSA level 1 or 2 Reading Score while in t.pdf