We visit the Book Fair next week.  Don't forget to set up an e-wallet or send money with your child!
Our final i-Ready Math testing is next Tuesday and Wednesday.  Encourage your child to do their best, double-check their work, and get a good night sleep the night before.  
Academics:
ELA: Poetry
Math: Review
Science:  Arthropods

Edie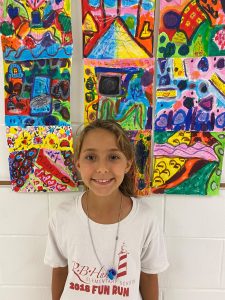 Thank you for being optimistic and enthusiastic this week!  
Important Dates:
4/26-4/27:  i-Ready Math testing
4/26:  Interims issued, class visits book fair
5/3-5/4:  i-Ready Reading Testing
5/9-5/10:  FSA Math
5/16 – 5/19:  Swim Week
5/30:  No school
6/2:  Report Cards issued, last day of school
Reminders:
Check H.A.C weekly!
We wear RED on Friday!