Don't forget to sign up for your parent/teacher conference if you haven't already.  We can meet via schoology, the phone, or in person.  Let me know what works best for you.
https://www.signupgenius.com/go/70a0949afa72da5f58-saxon
Trying out some cool features on our new SMARTBOARD!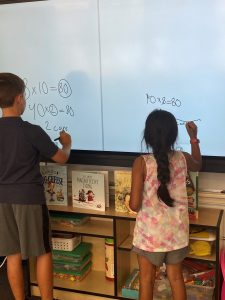 What LEARNING and GROWING went on in room 315 this week:
Academics
ELA:  Context Clues and literal vs. non-literal meanings
Math: Area
Social Studies:  Freedom Week – The Founding Fathers and American Symbols

Ava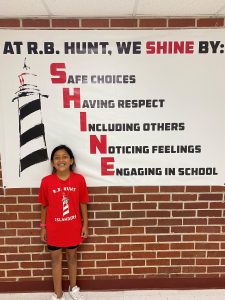 Thank you for being inquisitive and turning in quality work!
Important Dates:
October 15:  1st quarter ends
October 18:  Teacher planning Day
October 21:  P.T.A.O meeting – 8:45 am
October 26:  Report Cards issued (via HAC)
October 29:  Parade of Characters, Fall Festival
Reminders:
Please make sure your child arrives to school on time daily.  Our school day begins at 8:25 and I need students present and ready to learn!
Check H.A.C weekly!
We wear RED or R.B Hunt shirts on Friday!