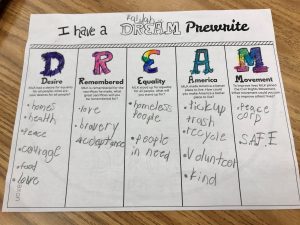 Happy Birthday, Phoebe!  We LOVED your chocolate and sprinkle covered strawberries to celebrate!  YUM!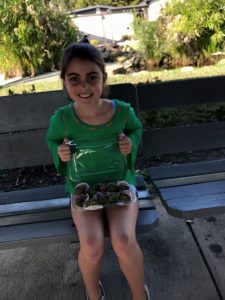 What LEARNING and GROWING went on in room 217 this week:
Academics
ELA:  Class Novel:  The Snowy Day from the Black Lagoon; Connections between scientific ideas; base words and suffixes
Writing:  Continued nonfiction writing
Math:  Line Plots
Social Studies:  MLK
Students of the week:

Maddy and Layla
Thank you for being kind and fair this week!
Important Dates:
1/20:  MLK – NO SCHOOL

1/24:  Maddox's Dad – Mystery Reader *Don't forget to email me your 3 clues!*

1/31:  Teacher Inservice – no school for students
Don't forget to return your travelling zoo permission slip and money!
Celebrate Literacy Week
January 27-31
Book Your Trip. We are going on a reading adventure!
Monday: Destination T-shirts (wear a t-shirt with words or pictures of a place you like to travel)
Tuesday: Tacky Tourist Tuesday (wear your wackiest tourist outfit)
Wednesday:  "Oh the Places You'll Go"(wear your school (middle/high/college) spirit wear)
Thursday: Walk the runway dressed in this season's latest SSYRA character (8:35 cafeteria)*