Thank you for covering me with prizes this week!  I was feeling the love BIG time!  In all honesty, your greatest gift came to me each day in class.  Sending a child to school who is rested, loved, and prepared to learn makes my job EASY!  Thank you from the bottom of my heart.
We will take FSA Math on Monday and Tuesday of next week.  This is our LAST BIG test of the year!  HOORAY!  Please make sure your child gets a good night sleep each night, has a protein packed breakfast, and encourage them to DOUBLE CHECK THEIR ANSWERS!  Don't forget to be at school on time.  The test will begin promptly at 8:30.  Finish STRONG! They've got this!
Academics:
ELA: Poetry/review
Math: Review
Science:  Review

Epic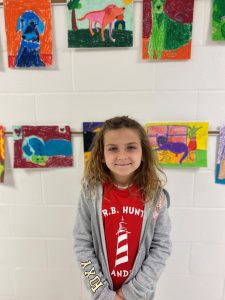 Thank you for being resilient and determined this week!  
Important Dates:
5/9-5/10:  FSA Math
5/16 – 5/19:  Swim Week
5/30:  No school
5/31:  GAME DAY – bring a *school friendly* game to play with classmates!  No electronics.
6/1:  End of the Year luncheon/awards – 11:30-12:45 *Sign up Genius will be going out soon*
6/2:  MOVIE DAY; Report Cards issued; last day of school – early release at 1:50
Reminders:
Check H.A.C weekly!
We wear RED on Friday!