What a fun day!  Thank you to all families who sent in donations for our celebration today!  They were delicious AND beautiful!  
LOVE all these sweet friendships our class has developed while learning and having fun together!  We've built a strong community of kindness, forgiveness, and holding each other accountable.  Love these kiddo's BIG!  Not only today, but EVERY day!  
Congratulations to Tibor for completing ALL levels of Math Facts in a Flash!  We are proud of you! HEY!  We are proud of you!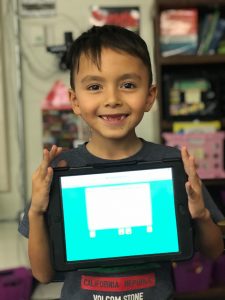 What LEARNING and GROWING went on in room 217 this week:
Academics
ELA:  Class Novel:  Cam Jansen and the Valentine Baby Mystery by David Adler;  Rhythm and meaning in poems and songs; formal and informal language
Writing:  Continued letter writing
Math:  geometry continued
Social Studies:  President's Day
Students of the week:

George and Phoebe
Thank you for showing kindness and compassion this week!
Important Dates:
2/17:  President's Day – No school
2/24:  Biography Projects due 

2/25:  Social Media Presentation – 6pm in the Media Center.  Be sure to RSVP with the front office!

3/8:  Daylight savings begins!  Don't be late for school!

3/3:  Mystery Reader – Perry's stepdad – send me your 3 clues!

3/11: A.R. kickball and donut party for student's who meet their goal!  🙂

3/12:  Field Day! 

3/16 – 20:  SPRING BREAK
No reading logs will be sent home next week – please use this time to work on your biography project! 🙂
We are in desperate need of disinfecting wipes for our classroom!  Please donate if you are able!  Thank you!