Class Picture Day! Love this crew! We missed you Zeva!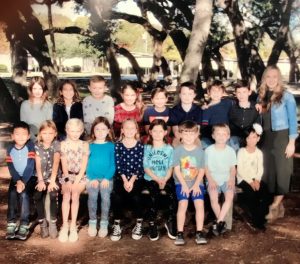 Happy Birthday Kalilah and Alsea!  We enjoyed celebrating you!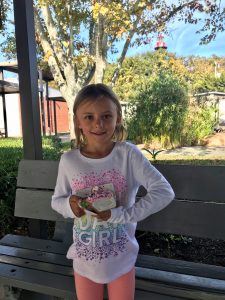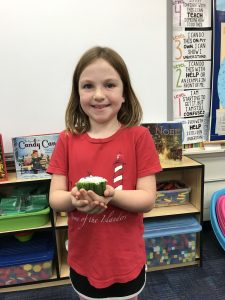 Thank you to Alsea's mom for being our MYSTERY READER this week!  She is a MARINE BIOLOGIST at Whitney Lab and taught us SO much about what she researches –  hydractinia!  Look it up!  What a cool job!  She also brought us some AWESOME prizes for our class!  Thank you!  We are so grateful!  
What LEARNING and GROWING went on in room 217 this week:
Academics
ELA:  Class Novel:  Miss Holly is Too Jolly by Dan Gutman; connections between historical events; words ending with -er and -est
Writing:  Publishing favorite story from 2nd quarter
Math:  Number Patterns
Social Studies:  Holidays around the World
Students of the week:

Zinnia and Noah
Thank you for being FOCUSED and THOUGHTFUL this week.
Important Dates:
12/14:  Breakfast with Santa
12/19:  POLAR EXPRESS DAY!  Wear your jammies!
12/20:  Class Holiday Breakfast – 9:15-10:00 – LAST DAY – early RELEASE!
1/6:  Classes Resume
1/10:  Maddy's Mom – Mystery Reader
1/20:  MLK Jr. Day – No school
1/24:  Maddox's Dad – Mystery Reader
1/31:  Teacher In-service – no school for students
Reminders:
Don't forget to send in items for our Holiday Breakfast Friday morning!  If they are non-perishable feel free to send them early.  Thank you for your generosity!