The end of the year always brings bittersweet emotions for me.  As a class, we have grown into a family and saying good-bye is never easy.  I can assure you that I have LOVED being your child's 3rd grade teacher and a small part of their academic career.  Please keep in touch! 
Mega Party is THIS Friday!  Please make sure your child wears socks or brings an extra pair!
 If you signed up to bring an item to our luncheon, please send in items on or before Tuesday, May 31st.  I have ordered pizza so you will not need to send a lunch in with your child that day.  I am looking forward to a great day recognizing this incredible group of students!
Academics:
ELA: Review
Math: Review
Science:  Review

Our whole class!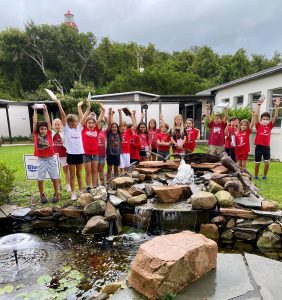 Thank you for being hard-working and compassionate this year.  Keep up the great work.  🙂
Important Dates:
5/30:  No school
5/31:  GAME DAY – bring a *school friendly* game to play with classmates!  No electronics.
6/1:  End of the Year luncheon/awards – 11:30-12:45 Parents are welcome join us! 🙂
6/2:  MOVIE DAY; Report Cards issued; last day of school – early release at 1:50
Reminders:
Check H.A.C weekly!
We wear RED on Friday!