---
Welcome to the Jr ITS  Troupe 88467 Webpage!
This website is designed to serve the SJCCA @ Murray Middle School students, parents, and chaperones  of Troupe 88467
Florida Jr. THESPIAN  FESTIVALS  2019-20

SJCCA                                       MMS (Murray/SJCSD Students only)

District One Act                       Murray Middle School (Hosting)

District I.E.                                Lake Asbury Jr. High,   Green Cove Springs

State             Feb 6-9, 2020      Orange County Convention Center,  Orlando
Additional information on State Festival  (travel,  accommodations, and $$) will be updated shortly.
Accommodation for 2020:
Rosen Inn at Pointe Orlando
Hotel Website
9000 International Dr. Orlando, FL 32819
DISTRICT 1 JR THESPIAN IE & ONE ACT FESTIVALS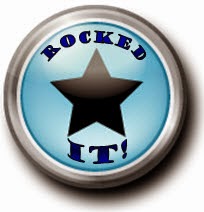 CONGRATULATIONS!
GOING TO STATE
Performance I.E.'s
Ella Escamilla                Solo Musical                 Ring of Keys/Fun
LauraLyn Dyches          Monologue                   Julia
Eva Gassert                  Monologue                   Prom Date
Emma Davis                 Solo Musical                 Strongest Suit/Aida
Anderson & Everson   Improvisation
Anderson & Co           Pantomime                   The Spider
Aboulafia & Co           Small Group Music       Skid  Row /Little Shop of Horrors
Tech I.E.'s
MariaJose Perez P.      Costume Design          Macbeth
Ella Escamilla              Costume Design          Funny Girl
Zoe Calvert                 Scene Writing              Conductors
Haleigh Daniels          Set Design                   Raisin in the Sun
For details about the Festival itself go to   Fl Jr Thespian website

FL State Jr ITS Webpage:  www.fljrthespian.com/infoweb/
If you should have any questions please e-mail Troupe Sponsor and District 1 Co-Chair at [email protected]  
" . . . And we proudly represent