2016-2017 School Year ROCKED!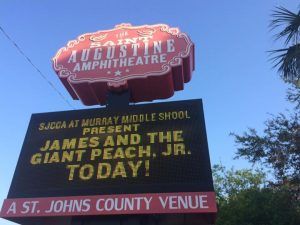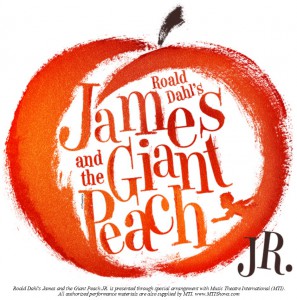 WHAT A FABULOUS SHOW!  Great job Cast, Crew, Singers & Dancers!

March 28, 2017    St. Augustine Amphitheatre
JrITS TROUPE 88467
We started with in-house festival  here at Murray where we welcomed guests from  Gamble Rodgers Middle School for   THES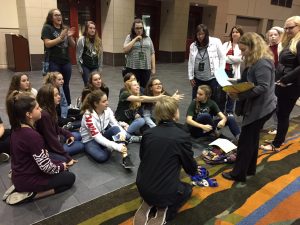 TIVAL!  (Nov'16) 
then on to District 1 Festival (Jan'17), Keystone Heights HS, where we came home with 5 Best of Shows
The journey ended in Orlando where we ROCKED STATE FESTIVAL (Feb'17)   Great job Thespians on your 7 Superiors and 4 Excellents at State.  Way to GO!     District 1 Critics Choice "Welcome to the Renaissance"  represented D1 at the Opening Ceremony then went on to get a Superior in Large Group Musical!
Give My Regards to Broadway
The 8th grade NYC Field Studies in November was a BLAST!  What an exceptional trip: 17 kids; 4 Chaperones; a record breaking 6 Shows; 3 Workshops; 3 Backstage Tours; the Alumni Dinner; plus meeting Evan Gray, Richard Mover, David Hibbard;   all adds up to ONE GREAT TIME!
Congrats to Theatre 1 and Theatre 2!  
T1 & T2 kids wrote and produced their own short plays based on favorite fairy tales.  "Tea and Fairy Tales" was FABULOUS!  (April '17)

THE PLAY'S THE THING
Theatre 3  had us rolling in the aisles with their Shakespeare spoofs  "To Date or Not To Date" and "Seussification of Romeo and Juliette"   (May '17)
8th GRADE DIRECTORIALS / MAY
Congratulations to the Theatre 4 / 8th Grade Directors: Lillian Baker, Mia Hammond, Sara Hanzl,  Gillian Wright, and Stage Manager,  Devon Philcox.    Everyone did a fabulous job on  AP THEATRE!   Well done!!!!