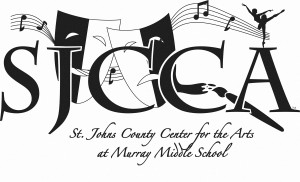 Welcome to the Theatre Home Page!
Email: [email protected]     
SJCCA at MMS presents 9/11 Remembered, a commemoration for the 20th Anniversary of 9/11.

WANT TO BE PART OF SJCCA?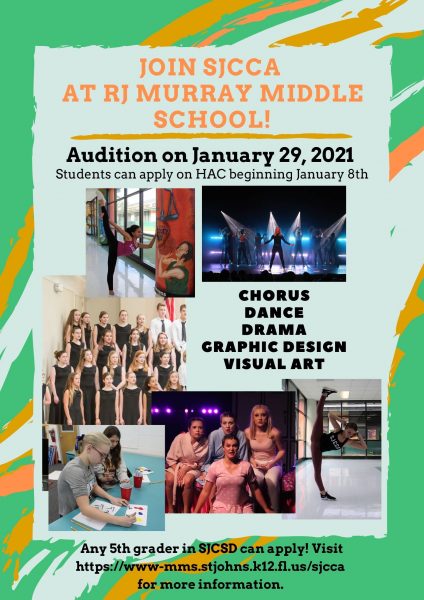 What's going on in the Murray Theatre Department:  
2021-22 SJCCA Auditions — January 29, 2021 (See information above)
FL Jr Thespian State Festival/Virtual  March 17 -21, 2021
Dates and info for Spring Performances  ****  COMING SOON!
---
"Yes, And . . ."   A principle for improv, business & life.  
"Yes, and . . . " is a pillar of the Art of Improvisation. It's the acceptance principle — when someone in a scene states something, accept it as truth.  The "and" part of this principle means to build on that reality that has been set.   This not only fosters a sense of cooperation but effectively moves the scene forward.  
*******************************************
Hey There Theatre Parents!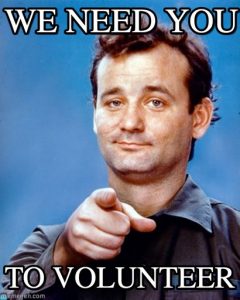 Are YOU are registered as an Approved Volunteer with the St. Johns County School District.  Go to the district website to fill out the on-line school access form  ( http://www.stjohns.k12.fl.us/volunteer/  ) 
See Jr THESPIAN PAGE on this website for what's going on with Jr. Troupe 88467
 Theatre Classes…
Class information and distant learning lessons can be found in Schoology.
Live classes for the most part will be conducted with the following format:   Warm-ups;  Instruction/Activity/Rehearsal;  Regroup & Wrap-up