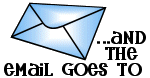 Mrs. Mills' email address: [email protected]        
I will check my email at the end of the day and get back with you as soon as possible.
If you need to contact me concerning any same-day schedule changes, please contact the front office at (904) 547-3820.  Your message will be relayed in a timely manner.