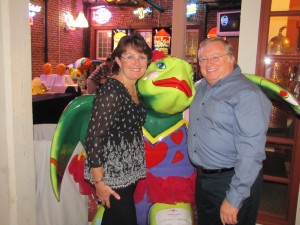 I was born in Canada but raised right here in Jacksonville Beach, Florida.  I have been a teacher in Duval and St. Johns counties for twenty-four years.  I have taught Kindergarten, First, and Second grades.  I truly treasure the days I get to spend cultivating the talents of the children in my classroom as they grow into the "stars" they are destined to be!
My husband and I like living at the Beaches because we can do all of the things we love to do, like traveling, boating, biking, and spending time by the ocean.  We also enjoy local concerts, theatre, art festivals, and going to the movies.
Between the two of us, we have 6 children, spouses and 11 grandchildren.  The time we cherish most is when we gather our whole family together for food, fun, and laughter!