Welcome to Physical Education
with Coach Mahaven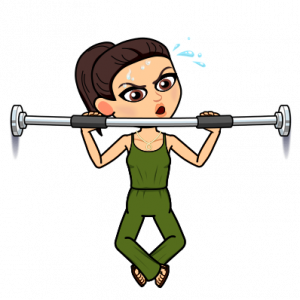 Check out the "Weekly P.E. Lessons" tab to see what new activities we are trying this week! Then, share how you did with me using our P.E. Padlet.
I am working hard to get our virtual gym up and running for you to have some extra activities and resources to keep you moving and healthy! It will be ready for you to come and play soon!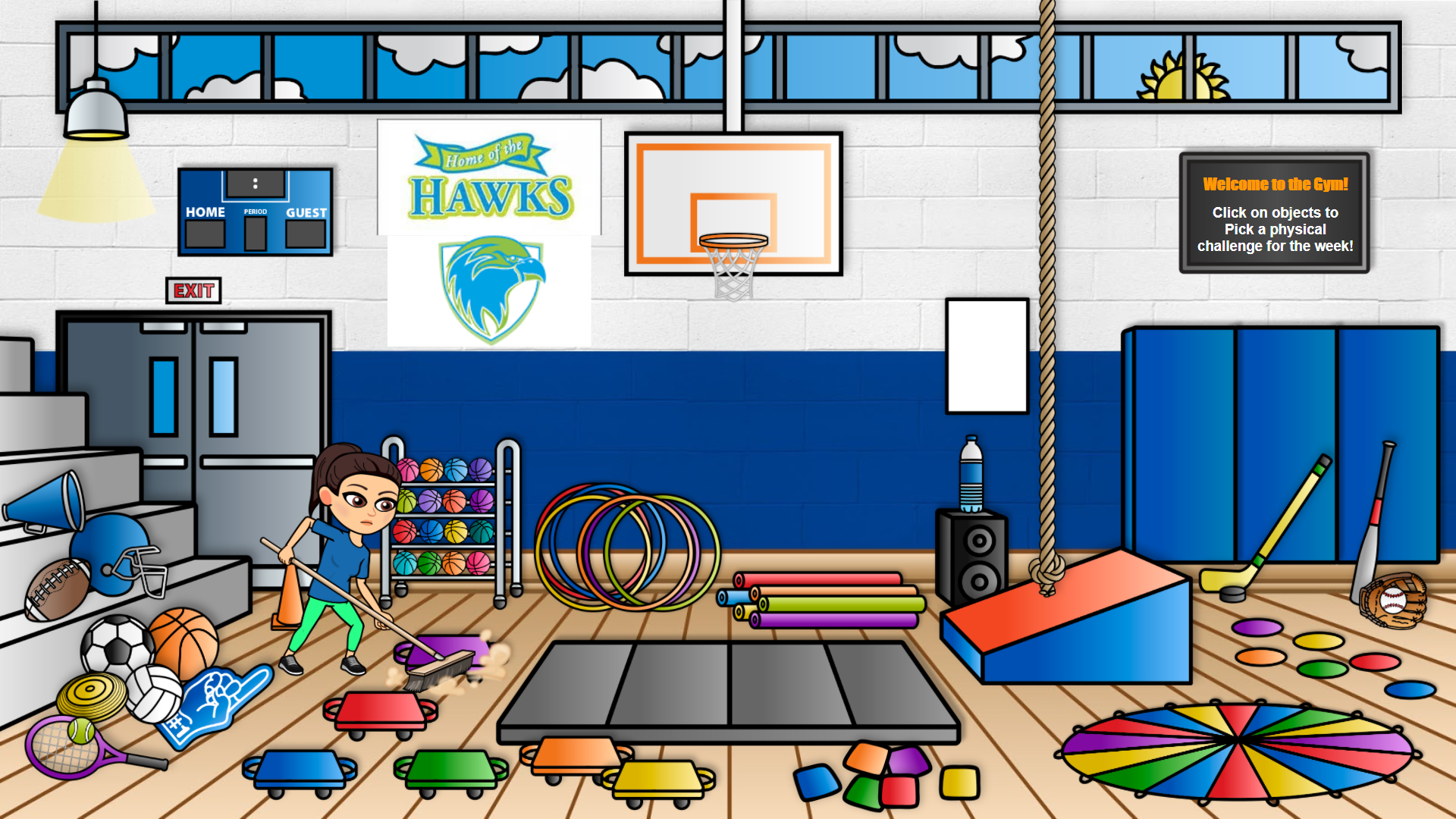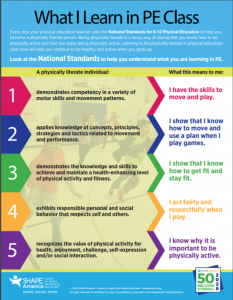 I miss you! Share some of the fun your having with me on my Padlet Board…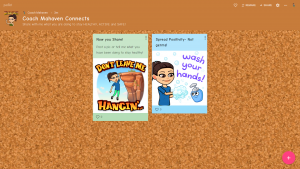 or go to my "Share" page and learn all the other ways to connect with Coach Mahaven while we are distance learning.
Email: [email protected]
With your parents permission-
Follow on Instagram
I want to remind all of you that during a school day we typically do a lot of physical activity and don't even realize it- recess, P.E., teacher led P.E., walking to lunch, walking to resource, walking to/from school or bus stop….
While implementing the distance learning we are missing out on some of these movement opportunities. So, here is just some fun activities that can be implemented almost anywhere by any skill level or age group!  Check out the PE-at-Home-Calendar.