2018 – 2019
Welcome to the 2018-19 Fruit Cove Middle School Jazz Ensemble
2016-2017
Jazz Ensemble
Performed at the
APOLLO THEATER
April 9, 2017
Jazz Ensemble performed at the
NYC JAZZ FESTIVAL
April 9, 2017
Watch our video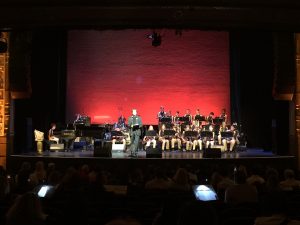 ---
2014 Jazz Ensemble performed
in New York City Lincoln Center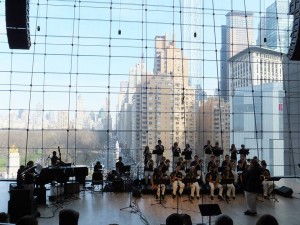 [su_http://teachers.stjohns.k12.fl.us/isabelle-d/wp-content/plugins/shortcodes-ultimate]
This class meets AB1

Congratulations
Flyer's Jazz Ensemble
earned a
SUPERIOR RATING
2018 – 2019
2017 – 2018
2016 – 2017
2015 – 2016
2014 – 2015
2013 – 2014
2012 – 2013
2011 – 2012
2010 – 2011
2008 – 2009
2007 – 2008
2006 – 2007

 
Please check the calendar for performance dates!
Make sure that your calendar is clear for performances.
Our jazz ensemble needs EVERY student to participate!
Jazz Ensemble is an advance band course.  
Students are exposed to the many styles of jazz.   
Participation in this group is by invitation only and students MUST
adhere to ALL behavior/participation requirements or you may be removed
from this group.
How do I get into this band?
·    High practice card totals
·    Strong desire to participate in the jazz ensemble
·    Position needs to be available in the band
·    Excellent classroom participation
Instrumentation of the Jazz Ensemble  
1 – 1st Altos
2 – 2nd Altos
Tenor 1
Tenor 2
Bari Sax
6 – Trumpets
8 – Trombones
2 – Pianists
2 Guitars
1 – Bass
2 – Drums