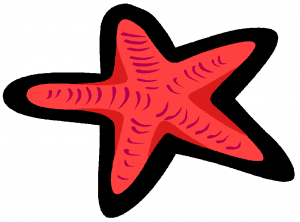 Sea Star Student of the Week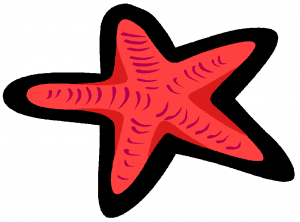 Each Friday one or two students will be chosen as our class "Sea Star" Student/s of the Week. These are the same students that will be recognized as Hunt's Student of the Week. But, to go along with our "Under the Sea" class theme we will refer to them as our "Sea Star" Student of the Week. The following week the student will be honored with a special event or activity each day. Please see the schedule posted below.
Monday: Choose Any Class Job: The Sea Star will get to pick their job first for the week. Pick any job you'd like! J
Tuesday: 5 Minutes of Fame: The Sea Star will have 5 minutes to share anything. This could be a special object, award, or even talent. I am leaving this one up to you Sea Star. Be ready for your 5 minutes of fame!
Wednesday

: Lunch Buddy: If possible, join your child in the cafeteria for a special lunch on this day (from 11:20-11:40). You may also choose to invite a sibling or a favorite relative to be your child's lunch buddy (they must be approved through Access). You can have the buddy be a surprise or let your child know ahead of time.
Thursday

: 
Class Mascot: The Sea Star will get to take home one of our class mascot's for the week along with the mascot's journal. By Thursday they will have to write in the journal as the mascot and tell the class what they did at the Sea Star Student's house.
The events/activities planned can be swapped in order to accommodate your personal schedules if you are planning to be a lunch buddy during the week.