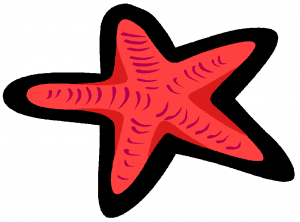 Sea Star Student of the Week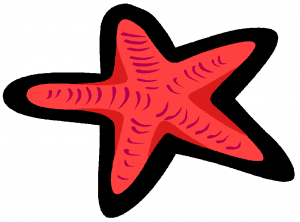 Each Friday one or two students will be chosen as our class "Sea Star" Student/s of the Week. These are the same students that will be recognized as Hunt's Student of the Week. But, to go along with our "Under the Sea" class theme we will refer to them as our "Sea Star" Student of the Week. The following week the student will be honored with a special event or activity each day. Please see the schedule posted below.
Friday: 
Sea Star Poster: The Sea Star will make a small poster describing them. Posters can include pictures, special items, or it can just simply be hand drawn and written. Students have the weekend to create the poster and bring back to school on Monday. They will share with their classmates and it will be hung in class all week. Have fun and be creative!
Monday: Student Recognition: Our class Sea Star of the Week will be recognized by his or her classmates and presented with a Student of the Week certificate.
Tuesday: Teacher Time: The Sea Star will get to stand in as teacher for a short activity. This could include Mental Math, Read Aloud, or a special activity. Be ready Sea Star, you never know when Mrs. Diviney might call on you to be teacher!
Wednesday

: 
Homework Pass: Sea Stars will receive ONE no homework pass to be used for any assignment.
Thursday

: Sweet Treat: The Sea Star will receive a sweet treat from Mrs. Diviney to enjoy in class for their excellent behavior.