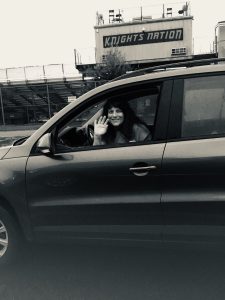 Hello! I'm Heidy Brosofsky-Weaver, your child's gifted consultative teacher for the 2019-2020 school year. Most people just call me Mrs. Weaver for short. (-:
From the time I was assigned to my first gifted class of 31 fifth graders at Cunningham Creek Elementary School in 1995 to my present-day positions at Creekside High, Fruit Cove Middle, and CCE as a gifted consultative teacher, I have been passionate about the gifted program.
I understand firsthand that being gifted has its pros and cons. Because of their unique  thought processes and abilities, gifted students thrive on differentiated learning experiences and opportunities to maximize potential. It's super important to me that these students learn more about their giftedness and realize that their individual differences are right for them.
As a mom of three, I also feel the need to learn as much as I can and support my own children as they become productive adults who can make a positive impact in our world. It's essential that they understand that making mistakes is part of life and that being happy and confident about choices is of great value.
Please don't hesitate to reach out to me at: [email protected]
I'm here to help.
Upward and onward! Heidy Weaver (-:
"Life is not easy for any of us. But what of that? We must have perseverance and above all confidence in ourselves." Marie Curie
"What makes a child gifted and talented may not always be good grades in school but a different way of looking at the world and learning." Chuck Grassley