Welcome to Mrs. Basili's 5th Grade Class!  I am looking forward to a successful and exciting year.  
Go Super Stars!           
IF YOU'D LIKE TO PAY FOR UPCOMING FIELD TRIPS VIA CREDIT CARD, THE LINK IS BELOW! 🙂
VOLUNTEERING and/or GENERAL BUILDING ACCESS
If you'd like to volunteer in the school, or even just visit for lunch with your child, you'll need to fill out the SJC school building access application.  The quickest way to do this is to fill out this online form (no paper involved, and it gets you in the system faster).  Also, when you visit the school you will always need to sign in at the front office as a VOLUNTEER.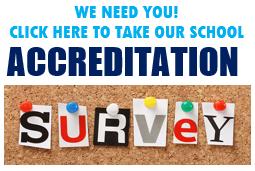 Student Survey
http://eprovesurveys.advanc-ed.org/surveys/#/action/28721/24280
Student Inventory
http://eprovesurveys.advanc-ed.org/surveys/#/action/28722/24280