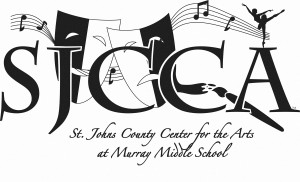 Welcome to the Drama Home Page!
Email: [email protected]     
Welcome Back!
2018/19 here we come! 
"Yes, And . . ."   A principle for improv, business & life.   "Yes, and . . . " is a pillar of the Art of Improvisation. It's the acceptance principle — when someone in a scene states something, accept it as truth.  The "and" part of this principle means to build on that reality that has been set.   This not only fosters a sense of cooperation but effectively moves the scene forward.
CH-CH-CH-CHANGES!
You might notice a few changes in the Drama Department this year starting with the location of the Drama Room! 
We have moved to Room 237 on the Performance Hall (Princeton Place) right next to the Auditorium.  YAY!   The old Green Room has gotten a huge facelift, thanks to Mr. Schwarm and  Mr Paul,  and is now Ms. Nance's classroom.
The next thing to move is the Spring Musical.  We're moving BACK to the St. Augustine Amphitheatre AND we're moving to Fall.  This year we will produce
November 6, 2018!  Audition dates are tentatively set for August 21 & 22 after school by appt.    More information will be forthcoming soon.

DATE CHANGE  for the 8th Grade New York Field Studies!    We will now visit New York  March 10 – 13, 2019.   The deadlines and time frame for registration no longer applies.  A new schedule will be put forth in September.

UPCOMING EVENTS!
Jr. THESPIAN  FESTIVALS
SJCCA                     Oct. 19,2018                   MMS (Murray/SJCSD Students only)
District One Act      Nov. 17, 2018                 Murray Middle School (Hosting)
District I.E.               Dec. 1, 2018                   Lake Asbury Jr. High,   Green Cove Springs
State                       Jan 31 – Feb 2, 2019       Orange County Convention Center,  Orlando
*******************************************
Hey There DRAMA Parents!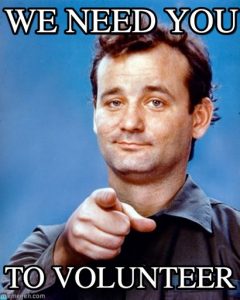 Are YOU are registered as an Approved Volunteer with the St. Johns County School District.  Go to the district website to fill out the on-line school access form               ( http://www.stjohns.k12.fl.us/volunteer/  )  Lots of Drama activities coming up!  Be ready, Get approved!
See Jr THESPIAN PAGE on this website for what's going on with Troupe 88467
State Website:    Fl Jr Thespian  website
Weekly Agendas for Drama classes…
Classes for the most part will be conducted with the following format:       Warm-ups;  Instruction/Activity/Rehearsal;  Regroup & Wrap-up
DUE DATES for upcoming assignments will be posted here:
 

DRAMA 1

DRAMA 2

DRAMA 3

DRAMA 4