Welcome to 4th Grade!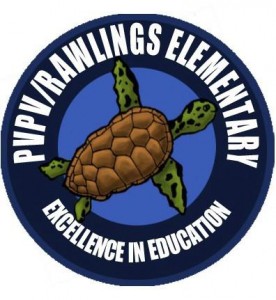 @pvpv_rawlings
Important Dates:

October 23rd – Picture Retakes
October 26th – Flip Flop Day!
November 2-6 – Book Fair
November 12th – No School
*The best way to reach me is via email [email protected]  Don't hesitate to ask questions or express concerns.
*If your child has a change of transportation or is absent, please email me AND call the front office.
*Your child may bring a healthy snack to eat while working.  A water bottle may be kept at their desk.
*Every student should have a planner (provided by PTO) with them daily.  All homework assignments, tests, and event dates will be written in them.
 *Each student will be given a PURPLE folder that will travel with them between school and home daily.  One pocket is labeled "take out" and the other is labeled "bring back."  Please ask to see this daily.
*Please make sure your child has a pencil pouch or supply box to carry all his/her needed items- sharpened pencils, pencil sharpener, red eraser, highlighters, colored pencils or crayons, scissors, and glue stick.  The students will be switching classes and must take their supplies with them.
*You can see a break down of our daily schedule by clicking on the "Homework/Schedule" tab above.

*Please check HAC with your child WEEKLY to keep track of grades and missing assignments.