Reading Comprehension:

Epic! Books for Kids
Teach Your Monster to Read!
Read Along with the Book!
Into the Book!
Raz Reading!
Practice your Reading Skills!

Reader's Theater:
Reader's Theater Scripts and Plays

Spelling:
Spelling City

Phonics:
Starfall.com

Scholastic Book Orders:
Order Scholastic Books! (our class code is FZWZ3)

AR Info.:
AR Test
AR BookFinder

What Level is My Book??
Scholastic Book Wizard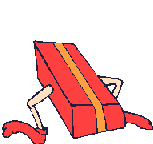 Grammar:
Practice Your Prefixes!
Practice Grammar & Help Feed the Poor!

Cursive:
Cursive Writing Practice




Math Book:
Online Math Book

I KNOW IT–MATH PRACTICE:
Front Row Classroom:
Login to FrontRowEd (class code is lkgkvg)

Adapted Mind:
Login to Adapted Mind

Prodigy:
Prodigy
Math Fact Practice:
Math Fact Cafe (build practice sheets)
That's A Fact!
Alien Addition

Interactive Ten Frame Games
Island Chase Subtraction
Subtraction Blast!
10 Frame Facts
Math Magician Addition
Math Magician Subtraction
Pony Pull Division Game
That Quiz!
Addition Games (Fun 4 the Brain)!
Subtraction Games (Fun 4 the Brain)!
Make Your Own Math Minute Drills! 🙂
Another Place to Make Your Own Math Minute Drill Worksheet!
Make Even More Math Minute Drill Worksheets!
Grand Prix Multiplication
Practice Multiplication Facts & Help Feed the Poor!
Multiplication Monsters Game
Play Games & Learn Your Multiplication Facts!
Multiplication Fluency Practice
Division Fluency Practice
Division Machine
Online Flashcards

Multiplication Songs:
Songs for the 4's, 6's, 7's, 8's & 9's
More Math Games:

IXL.com
Skater Math & Other Cool Games!
Tons of Fun in CyberSpace!
Cool Math Games
Math-Play!

Division:
Long Division Game
Relating Multiplication & Division
Double Digit Division
Fruit Shoot
Partial Products Practice

Place Value:
What's My Value?
Quick Count!
Make A Number!
Shark Pool!
Place the Penguin
Missing Numbers
What's My Place Value?

Expanded Form of Numbers:
Expand It!

Skip Counting:
Count by Fives
Connect the Dots!
The Counting Game
Counting Fish
Balloon Pop!
Skip Counting Practice!

Even & Odd Numbers:
Dragon Eggs
Doorway Odd and Even
Fruit Shoot
Ghost Blasters-Operation Odd
Ghost Blasters-Operation Even

Comparing Numbers:
Compare!
Compare & Quiz!
One False Move!

+10, -10, +100, -100:
-10 Game
+10 Game
Octopus Game
Submarine Challenge
-100 Game
+10 for PROs!!!

Addition & Subtraction:
Math Baseball
Mental Math-Addition
2-Digit Addition with Carrying
2-Digit Subtraction with Regrouping
Math Limbo
Addition & Subtraction Challenge

Adding Up Many Numbers:
Adding Up to four 2-Digit Numbers Using Place Value (Learning Video)
Add It Up (IXL Game)
Adding 3 Numbers
Find the Sum!

Word Problems:
Word Problems with Katie
Grand Slam Math
Addition & Subtraction Problems
Thinking Blocks!
2 Steps!
Word Problem Practice!

Money:
Learning About Coins
Count Money
Pocket Change
Money Problems
Make A Dollar!
Equal Amounts
Money Flashcards
Disney's Great Piggy Bank Adventure
Feed the Dolphins!

Telling Time:
Stop the Clock!
Giraffe Dash!

Partitioning:
Video on Partitioning!
Partitioning Brownies!

Arrays:
Mr. Nussbaum's Matherpiece Mystery
Learning Fractions:

Understand Fractions!
Fraction Cookies for Grampy
Find Grammy in the Hedge!

Videos on Fractions

:
Breaking Shapes into Equal Parts
Measurement:
Measure It!
Choose the Measurement
Measure in Inches
Time to Move!
Measure It in Centimeters!
Measure Teddy

Data and Graphing:
Video on Data & Graphing
Create Pictographs
Which Graph is Correct?
Let's Graph!
Interactive Graphing Tools
Collecting Data & Making Bar Graphs

Geometry:
What Shape Is This?
Identify Solid Figures
Identify Shapes
Counting Sides and Vertices
Counting Vertices, Edges & Faces
Comparing Vertices, Edges & Faces
Planes, Shapes & Solid Figures
Polygons
Quadrilaterals
Baseball Geometry
Lots of Games with Shapes!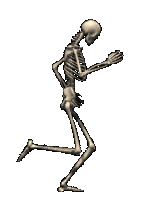 Online Science Textbook
TrueFlix
BrainPop
National Geographic Science
Yucky Science Stuff!
Experiment with Science!
Bill Nye, The Science Guy!
Conservation Game
Conservation Ken Interactive Games
Turn Off the Lights!

Weather:
Weather Wiz Kids

Habitats:
Build An Online Habitat!
Creature Feature (creatures & their habitats!)
An Out of this World Experience with Habitats!
Every Living Thing Has a Home
Explore with the CritterCam!
Design A Habitat!
Who Lives Here?
The Great Habitat Match-Up with the Magic School Bus!
Habitat Maker
A Walk in the Forest

Animals:
Animals
National Geographic for Kids
The Nature Conservancy
KidRex (Search for Your Animal)
Animal Tribe
Explore!
Kids Planet-Facts About Lots of Animals
a-z animals.com
Animal Fact Guide
KidsBiology.com
Animal Eats!
Science Kids

The Human Body:
Keep Ben Healthy!
Ruby's Heart
Who's Teeth?
Skeleton Bones
See How the Circulatory System Works!
See How the Respiratory System Works!
How the Human Body Works!
Interactive Science ~ All About the Human Body!!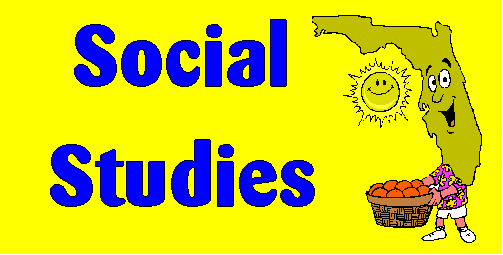 Ben's Guide to the U.S. Government
Florida WebPage
GeoSpy Games
Kids News
Exploring Florida
U.S. Government's Kids Portal