Welcome to Mrs. Ashley 's Class Website!
Please check back frequently! You will find many useful resources to help families stay connected to everything that is happening in our classroom. Mrs. Ashley will update this website with essential learning in each subject, class photos, anchor charts, newsletters, calendar events and anything else that could be useful to families.
---
Fall Conferences
I would like to begin scheduling Fall Conferences with families to discuss current student progress. We have Benchmark assessment data, classroom data and classroom observations that I would love to share with you. I would also love to hear your questions, comments and concerns about our year so far. Please use the sign-up genius link below to sign up for our conferences. Thank you! I look forward to meeting with all families!
---
Curriculum Chat Night – September 11, 2018

Thank you to those who were able to join us at Curriculum Chat Night. For those who were unable to attend, you can click on the Power point presentation below to see what was discussed.
Curriculum Chat Night 2017 3rd Grade
---
Our Growth Mindset Project has been fully funded! Thank you all for your support! Our books will arrive in the next couple of weeks!


---
Pillar of the Month:

 

June

–

July

–

August

:  Keep up your good character all summer long!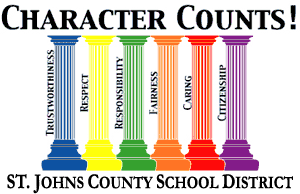 ---
Class Code:  LFHTM – Every order you place helps us to earn points and build our library more and more!